06 Jun

Reviewing the Benefits of Joining a Bowling League; Thoughts from a Cicero Area Bowling Alley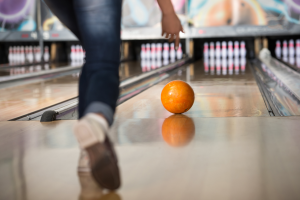 Is your life is starting to feel monotonous? Are you tired of the same routine of wake up, work, sleep, and repeat?
If so, you're probably looking to give yourself a bit of a jolt. The question is: how? One option is to join a bowling league. Bowling leagues are beneficial in a number of ways, and by joining one, you could very well add some spice to your life.
Are you curious about the benefits of joining a bowling league in Hillside, Illinois? We're going to review them below!
Improved Bowling Ability
Some bowling leagues are recreational in nature. Others are competitive in nature. Regardless of the type you choose, your bowling ability is bound to improve substantially.
A bowling league improves bowling ability not only by promoting regular bowling, but by exposing its participants to other bowlers. This establishes a mutual bowling relationship wherein the different bowlers can learn from and challenge one another. Over time, this relationship is almost sure to produce higher-quality bowling in all participants.
More Exercise
Let's get this out of the way: bowling is not the equivalent of jogging or bicycling. It's not going to burn hundreds of calories in a span of 30 minutes. That said, it still has plenty of exercise benefits, and it can act as a terrific, laid-back supplement to other forms of exercise.
Bowling promotes exercise in two ways. First of all, it requires you to pick up a 10 to 14-pound ball 10 to 20 times per game. This is sure to build strength and muscle, especially if done on a weekly basis.
Second of all, bowling requires you to walk to and from the lane, around 50 to 60 feet each way. Therefore, over the course of a single game, you could walk anywhere from ⅕ to ¼ of a mile. It's not a 5K, but it's not exactly sitting on the couch either.
Relaxation
You wake up, you go to work, you take the kids to practice, and you realize: you don't have any time for yourself! This is where joining a bowling league can be a form of stress relief.
No, participating in a bowling league isn't as relaxing as going to a spa. Nonetheless, it's still fairly relaxing, and will provide you with a chance to let off some steam from time to time.
New Friendships
Looking to make some new friends? A bowling league will certainly put you in the position to do so. While there's no guarantee of making friends by participating in a bowling league, there's a fairly good chance that you will.
You are, after all, going to be around the same people on a week-to-week basis. Regular correspondence almost always breeds friendship on some level.
Interesting Experiences
When it comes to bowling leagues, the act of bowling is often just the foil that holds everything together. The true fun of bowling leagues is in the interesting experiences that come from participating in them. Not only will they allow you to meet interesting and eccentric people, but they'll also allow you to encounter a range of unique situations.
Join a Bowling League at Hillside Bowl in Cicero Area
Is joining a bowling league the right move for you? If so, and if you're in close proximity to Cicero, Illinois, you should consider joining a bowling league at Hillside Bowl this summer. We have bowling leagues of all types, accommodating bowlers of all experience levels.
You can get acquainted with our different league options by contacting us or by calling us at (708) 449-5350!