06 Jun

Bring the Kids Together at Hillside Bowl; Cicero Children's Birthday Party Venue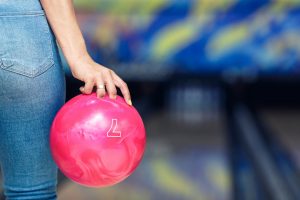 Does your child have a birthday coming up? Maybe you want to bring your Cicero kid's soccer team together for an end-of-year celebration? In any case, if you're looking to have a kid's party, you should have it here at Hillside Bowl.
We offer a variety of activities for kids to participate in, and they are sure to have a blast. Are you interested in learning more about what we can bring to a kid's party in Cicero? We're going to discuss the specifics below.
A Variety of Activities to Partake In
Here at Hillside Bowl, we offer a wide variety of activities for kids to partake in. As such, regardless of your party's interests, they're sure to have a great time here. Some of the activities you can enjoy at our facility include the following:
Bowling
With 36 state-of-the-art bowling lanes, we're prepared to accommodate kid's parties of all sizes. Each of our lanes is equipped with an electronic scoring system, and we're capable of setting up bumpers as well. Whether your group is filled with experienced bowlers or general first-timers, they're sure to have a good time at Hillside Bowl.
Video Gaming
Bowling for hours on end can be tiring, so the kids in your party might want a way to break up the action. If so, your group can take a break from bowling and partake in some video gaming. We have a variety of video gaming systems located throughout our facility, allowing kids and adults alike to enjoy them at their leisure.
Pool
Depending on the age of the kids in your group, they might be interested in playing a bit of pool. We have several billiards tables in our facility, allowing for both competitive and recreational games.
Take Advantage of Our Party Packages
Are you looking to celebrate your child's birthday at Hillside Bowl? If so, you might be interested in one of our party packages. We have two packages for you to take advantage of, and they include the following:
Spectacular Spare Package
Our most affordable birthday package is the Spectacular Spare package. This package costs $16.95 per party guest, and it requires a party of at least ten kids. This package covers a two-hour party, which includes both bowling and shoe rentals for each child invited.
In addition, this package comes with a decorated party table, printable invitations and thank-you notes, a balloon bouquet, cups, napkins, and plates, pitchers of soft drinks, and your choice of chicken tenders, pizza, or hotdogs for each party participant.
Smashing Strike
Our most popular party package is the Smashing Strike. This package costs $19.95 per party guest, and again, it requires a party of at least ten kids. Like the Spectacular Spare package, it covers a two-hour party and comes with bowling and shoe rental for each of the kids that's there.
As far as the other features go, this package offers quite a bit more than the Spectacular Spare package. Not only does it offer all the features that you'll find in the Spectacular Spare, but a variety of other features as well. These include a birthday cake, bowling coupons for each guest, a bowling pin for the birthday kid, and goody bags for each party guest.
Schedule Your Cicero Kid's Party Venue at Hillside Bowl
Does Hillside Bowl sound like a good place to host your kids party? If so, we would love to have you.
We are located at 4545 Harrison Street in Hillside, Illinois 60162. Our facility has plenty of parking, and we are ready to welcome you with open arms.
Have any questions? Contact us today.