06 Nov

Bring the Office to Hillside Bowl in the Oak Brook, Illinois Area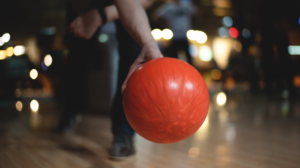 Are you and your co-workers hoping to let off some steam outside of work? Looking for a place to do so in Oak Brook, Illinois? If so, Hillside Bowl is the place for you.
As Hillside's premier entertainment center, we provide tons of activities for our guests to partake in. Wondering what exactly your office can do in our facility? Read on for more information!
Have a Nice Meal
Are you hoping to grab a bite to eat? Our in-house restaurant, Uncle Remus, has all of your food needs covered. Whether you're looking to enjoy a full meal or are just looking for a small snack, your group will be accommodated.
Some of our selections include chicken wings, chicken tenders, fish, bread rolls, fries, and jalapeno peppers, to name just a few.
Drink Up
Looking to enjoy some adult beverages after a long day at work? If so, our bar will serve you well. With drink specials available each and every day of the week, we make sure that our guests are able to drink without running up a massive bar tab.
Whether you're into domestic beer, craft beer, imported beer, or liquor, there will be drink specials available for you and your co-workers to take advantage of. Drop in and enjoy our bar today!
Take Part in Some Bowling
Hoping to bowl a few frames with your co-workers? Our facility will have no trouble serving you. Equipped with 36 lanes, each of which has automatic scoring machines and bumper options, we can accommodate bowlers of all experience levels.
It doesn't matter whether you're picking up a ball for the first time or have bowled thousands of times before—you're sure to have a great time at Hillside Bowl. Reserve your lanes today!
Engage in Some Video Gaming
Maybe you and your co-workers aren't into bowling? Maybe you're more into video gaming instead? If so, we have you covered. We have various video games scattered throughout our facility, allowing you to get your game on when you so choose.
For those who like a little more action with their gaming, we even provide electronic slot machines. Note, however, that you must be 21 or older in order to play them.
Shoot Some Pool
Maybe you're not quite into bowling or gaming? Maybe you'd rather play billiards? If so, you're in luck!
We have multiple pool tables located throughout our facility, allowing both competitive and recreational players to get in on a game. It doesn't matter whether you've been playing for years or are touching a pool cue for the first time—you are sure to have a great experience.
Enjoy Our Amazing Atmosphere
A long day at the office can leave you feeling pretty tired. Perhaps you're looking for a pick-me-up? If so, the amazing atmosphere at Hillside Bowl is just what you need.
We go out of our way to create a fun atmosphere for our guests. Not only do we sport a top-of-the-line sound system, but a state-of-the-art light system as well. These entities, along with our energetic clientele, create an upbeat environment where you can sing, dance, and have a great time. Come experience our unique atmosphere today!
Stop by Hillside Bowl Today!
Are you ready to bring the office into Hillside Bowl for a bit of fun? If so, our team would love to have you.
Our facility is located at 4545 Harrison Road, Hillside, Illinois 60162, and is open from 9:00 AM to 12:00 AM on Mondays through Thursdays, and from 9:00 AM to 1:00 AM on Fridays and Saturdays.
Have any questions for us? Contact us now!