06 Aug

Bring Your Cicero Employees Together for an Office Party!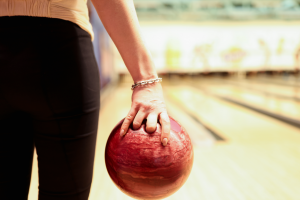 Do you want to treat your Cicero employees to a fun office party or group outing? Looking for a place to host a company function? If so, you should consider hosting it at Hillside Bowl — the top-rated bowling alley in Hillside, Illinois.
Our facility offers a variety of activities and amenities, and it's the perfect place to bring the company together. You can learn more about our facility below.
Lounge Area
If your goal is to kick back, chat, and bond with your co-workers, there's no better place to go than our lounge. It offers a variety of features, which include the following:
Fully Stocked Bar
Hoping to enjoy some alcoholic beverages? If you are over the age of 21, our lounge bar has you covered. It serves everything from domestic beer to imported beer to craft beer to liquor and more — in essence, it has something for just about everyone to enjoy. Offering drink specials every night of the week, it's a great place for you and your employees/coworkers to enjoy a few drinks.
Restaurant
Hoping to grab a snack? Maybe you're looking for a full meal? Regardless, you can do so at our in-lounge restaurant, Uncle Remus. Serving everything from chicken to fish to ribs and more, you're sure to find something delicious on their menu.
TVs
Sometimes, it's fun to gather around the TV and converse. Fortunately, you can do just that in our lounge. Stocked with an array of large HDTVs, our lounge shows everything from sporting events to holiday parades to TV shows to movies and more.
Participate in Some Activities
Our lounge is a great place to kick back and relax. However, if you're looking for something a little livelier, our Hillside bowling alley has several activities for you to partake in. These include the following:
Bowl a Few Games
First and foremost, Hillside Bowl is a bowling alley. So, it should come as no surprise that we're perfectly equipped to offer bowling to our guests. Our facility has 36 bowling lanes, each of which are stocked with an electronic scoring machine and bumper capabilities for children under the age of eight. Regardless of your group's bowling abilities, you're sure to have a great time. Call ahead to reserve your lanes!
Shoot Some Pool
If you get tired of bowling, or if your employees/coworkers aren't fans of bowling in the first place, you may want to spend some time playing pool in our billiards room. We have multiple pool tables for your group to take advantage of.
Video Gaming
If you are over the age of 21, another activity you might be interested in is video gaming. We have video gaming systems located inside our bar. Whether you're just taking a break from bowling, or you're making video gaming your main event, you're sure to have a blast.
Enjoy the Atmosphere
As the premier bowling alley in Hillside, Illinois, we strive to create a fun and exciting atmosphere for our guests. Depending on the time of day, and the day of the week, we may have music through our top-notch sound system accompanied by our state-of-the-art light system. You can sing, dance, and take in the environment around you.
Ready to Schedule a Cicero Office or Company Party? Host it at the Premier Bowling Alley in Hillside, Illinois
If you are interested in hosting your Cicero company function at the top-rated bowling alley in Hillside, Illinois, the team at Hillside Bowl is here to welcome you. Whether you're just looking to stop by after work, or you're interested in reserving our banquet room, we can accommodate you.
We are located at 4545 Harrison Road in Hillside, Illinois 60162. We are open from 9AM to 12AM on Sundays through Thursdays, and from 9AM to 1AM on Fridays and Saturdays.
Have any questions? Contact us today.