06 Feb

Celebrate Your Child's Birthday at Hillside Bowl: The Premier Kids' Party Venue in the Berkeley, Illinois Area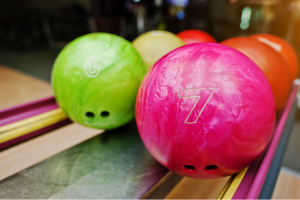 Is your child's birthday approaching in the next few months? Looking for a special way to celebrate this year?
Why not throw them a birthday party they'll never forget? At Hillside Bowl — the premier kids' party venue in the Berkeley, Illinois area — we offer a variety of activities for kids to enjoy, which include the following:
Enjoy a Range of Activities
Here at Hillside Bowl, there is no shortage of activities for kids to enjoy. These activities include (but aren't limited to) the following:
Bowling
Bowling is an activity that kids of almost all ages can enjoy. One of the great things about bowling is that you don't need to be an expert to have a good time. Plus, each of our bowling lanes has a bumper option for kids that are under the age of eight, which means the kids in your group can put up competitive scores.
As the premier kids' party venue in the Berkeley, Illinois area, our facility contains 36 state-of-the-art bowling lanes that our guests can reserve. Regardless of the size of your child's party, if you call far enough in advance, we will be able to accommodate your group. You can contact us anytime to get started with your reservation.
Billiards
Another activity that kids can enjoy at our facility is billiards. We have several pool tables set up throughout our confines, and they welcome both competitive and recreational players. Regardless of your party's experience levels, they will certainly be able to get some games in.
Singing/Dancing/Enjoying the Atmosphere
Here at Hillside Bowl, we make it our mission to create a fun and exciting atmosphere for our guests. We do this by pumping music through our top-notch speaker system and by making use of our high-tech light system. These two entities make it easy for kids to sing, dance, and have an overall good time.
Benefit from Our Party Packages
One of our main goals as the premier kids' party venue in the Berkeley, Illinois area is to offer affordable prices. As such, we offer two different birthday party packages to help you get the most value. These packages include the Spectacular Spare and the Smashing Strike, which we will review below.
Spectacular Spare Package
Up first is our Spectacular Spare package. More affordable than the Smashing Strike, this package is available at $16.95 per child. Requiring a group size of ten or more, it includes bowling and shoe rentals for two hours.
This package includes plates, napkins, cups, a set of thank-you notes, printable invitations, and a bouquet of balloons. In addition, you'll receive a decorated party table, pitchers of soft drinks, and the child's choice of chicken tenders, pizza, or hot dogs.
Smashing Strike Package
The Smashing Strike package is a level up from the Spectacular Spare, coming in at $19.95 per child. This package includes all the features reviewed above, plus some extra features as well.
In addition to the features included with the Spectacular Spare, it also includes goodie bags for each kid, bowling coupons for each kid, and a bowling ball for the birthday kid to take home.
Looking for the Premier Kids' Party Venue in the Berkeley, Illinois Area?
Are you ready to plan your child's birthday celebration? If so, and if you're looking for the premier kids' party venue in the Berkeley, Illinois area, look no further than Hillside Bowl.
Our facility is open from 9:00 AM to 12:00 AM on Sundays through Thursdays and 9:00 AM to 1:00 AM on Fridays and Saturdays. Please feel free to call or stop by anytime to plan your child's party.
Ready to make it official? Contact us today.