06 Sep

Plan Your Holiday Party at Hillside Bowl: The Top-Rated Party Venue in the Maywood, Illinois Area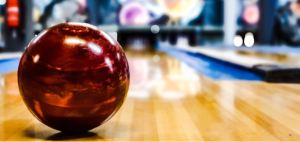 Are you planning on getting together with your family for Thanksgiving? Maybe you're thinking about planning a New Year's get-together? In any case, if your goal is to celebrate a holiday, there's no better place to go than Hillside Bowl: the premier party venue in the Maywood, Illinois area.
Our facility has several fun activities for people of all ages to enjoy. Regardless of your interests, you're sure to have a great time. We're going to discuss all the activities we have to offer below.
Relax in Our Lounge
Looking for a party venue in the Maywood area that's more laid-back? If so, you should come to our lounge. A casual spot with a variety of features, it's the perfect place for a relaxing get-together. Some of the things you can do in our lounge include:
Have a Meal
Want to enjoy a meal together? If so, Uncle Remus, is the place to go. Located inside our facility, it offers everything from entrees to sides to snacks and more. It's sure to have something your group will enjoy.
Some of the foods you can order at Uncle Remus include chicken tenders, fries, mashed potatoes, jalapeno poppers, and more.
Grab a Drink
Is your group interested in having some drinks during the party? If so, our lounge bar will suit you well. We serve everything from domestic beer to imported beer to craft beer to liquor and more. With drink specials every day of the week, you can get a great deal.
Watch TV
Our lounge is filled with an array of flat screen televisions, each of which can show something different. Whether you're looking to watch a game, a TV show, a movie, the news, or something else, we have you covered.
Have Fun with One of Our Many Activities
Here at Hillside Bowl, we offer a wide variety of fun activities. Regardless of your age, we're sure to have something for you and your party. At our facility, you can:
Bowl a Few Frames
Our primary attraction is bowling. Our facility is equipped with 36 bowling lanes in total, each of which has automatic scoring computers, and bumper capabilities for those who are under the age of eight.
So, whether your party includes adults only, or whether there are kids present, our facility will suit you well. We'll do everything we can to provide you with a great bowling experience.
Take Part in Some Video Gaming
If bowling isn't your thing, or if you're looking for a bit of variety, you should consider taking part in some video gaming. We have video gaming systems located inside our bar, which means you must be 21 years or older to play.
Play Pool
You and your group can also shoot some pool at our facility. We have a dedicated billiards room, and we can accommodate both serious and recreational players. Regardless of your experience level, you're sure to have a great time.
Enjoy the Environment
If you're looking for a fun, lively environment, look any further than Hillside Bowl. As the premier party venue in the Maywood area, we do everything we can to create an exciting atmosphere for our guests. At certain hours, we play music through our top-notch speaker system and illuminate our facility with our top-of-the-line lighting system. It's the perfect atmosphere for singing, dancing, and creating memories.
Looking for the Top-Rated Holiday Party Venue in the Maywood, Illinois Area?
Are you ready to celebrate the holidays? Looking to schedule an event at the best party venue in the Maywood, Illinois area? If so, Hillside Bowl is the place to go.
We are open from 9:00 AM to 12:00 AM on Sundays through Thursdays, and from 9:00 AM to 1:00 AM on Fridays and Saturdays. If you have any questions, please do not hesitate to contact us at (708) 449-5350.